How to Become a Successful Radio Personality
Written by Jake Humphreys on January 26, 2018
Ever dreamt of becoming a radio personality? Then this is the article designed specifically for you! Follow the tips listed below to help start your new exciting career in radio.
Personality
Everybody remembers that one teacher who's very voice could put you to sleep. That's the main thing to avoid in radio, being boring. If you're not excited about what you're talking about how can you expect your viewers to be. People tend to prefer presenter and personalities who come across as being genuine. Don't be afraid to show your personality you may not please everybody but this will have a direct ability to broadcast with a greater sense of confidence.
Preparation
Not everything can be read off a script so ensure you know what you're talking about not looks less professional then talking about a subject you know nothing about. It is also important to note that like everything else in the modern world the broadcasting industry is constantly evolving. In order to be successful you have to keep up to date on all currents trends in order to stay ahead of the curve.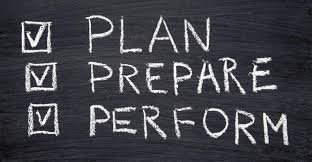 Listen to Your own and Other Stations Shows
Once you have broadcasted a show never neglect the importance of going back and listening through it. What worked? what didn't? what would you dodifferently next time to improve the quality of the show? Listen to other radio shows too see how their shows are structured and to get a general feel of how to present in a professional format.
Start at Home
Can't get your foot into the door? don't worry you can set your own show up yourself! You can use many of the different online companies which allows you to set up and start broadcasting your own live or automated show! Where's the appeal of buying all the expensive equipment when you can set up your own show from the comfort of your house for the fraction of the cost!
Making Connections
As it is in many professions it isn't always what you know but who you know and developing connections can sometimes be the difference between a successful and unsuccessful career. Small and local stations are ideal for networking and branding yourself. In fact many world renowned presenter like Howard Stern and Nick Grimshaw starting their careers at college radio stations building themselves into the stars they are today, so you should too!
This however isn't the only way to make connections don't be afraid to email producers of shows you aspire to be like and ask for advice or to listen to your show. Most people find it a huge compliment and will be more than happy to assist and if not the worst possible outcome is they simply wont respond … so why not try?
Social Media Presence
Today everyone is using social media sites like Facebook, Twitter and Instagram to name a few so it makes sense to use them to your advantage. Create your own page for your fans to keep updated on your latests shows and schedules. Check the news feed for inspiration for show topics revolved around the most current trends. Social media is also great for interacting with your audience, allowing them to comment and share feedback and what they enjoyed and didn't enjoy allowing you to make changes improving the quality of your show.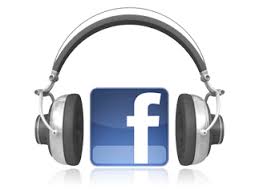 Ultimately there are a variety of different ways to help you break into the broadcasting industry and the only real obstacle in the way is yourself. Stop thinking about how to become a radio presenter and turn it into reality.
---
Reader's opinions
---