Mummy, where does music come from?
Written by Gary Beaumont on January 26, 2018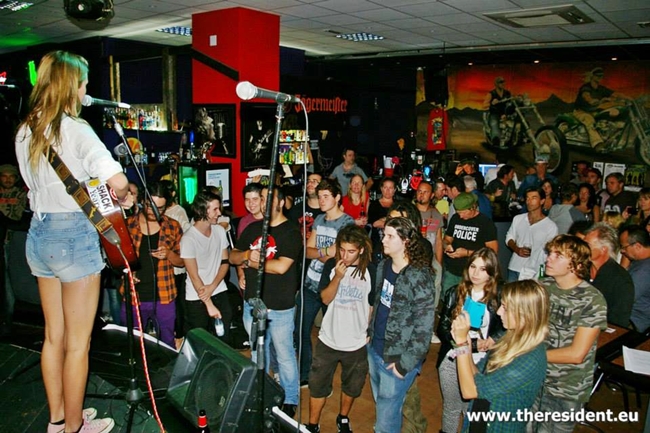 We are often shocked when we hear about inner city kids who think that meat and vegetables naturally come in plastic shrink wrapped containers, but the same can be said about music.
In this day of reality TV and the likes of The Voice, X Factor, and all the other TV talent shows, there appears to be a perception that you can take some random people off of the street, put them in an audition and then magically, after a few weeks of intense coaching, out the other end comes a fully fledged international superstar.
Well I'm sorry that's not how it works, really great music comes from talented musicians, singers and songwriters who have slogged their guts out performing in bars, cafes, and small music venues, to audiences of all shapes and sizes, honing their craft and building up a following, then with a bit of luck securing a record deal and the road to festival appearances and maybe even a stadium gig or two.
Unfortunately that essential part of the equation, the small live music venue, is under threat from over zealous local authorities, avaricious developers, an apathetic public and spiralling costs.
Without these small venues virtually every band from The Beatles and The Stones to Coldplay and Muse would never have gone on to be the huge acts that they became, and let's not forget the music business is a multi billion euro industry, employing tens of thousands of people.
Our region boasts some great venues, run for the most part by keen music lovers at very little profit, venues such as Louie Louie's in Estepona, Sala Farandula and Sala Gramola in Algeciras, Paris 15, La Trinchera and Sala Eventual in Malaga to name but a few, and who deserve our support for providing an opportunity to see the great bands of the future up close and personal for less than a tenner.
That my friends is where music comes from so support your local venues whilst at the same time enjoying some great music.
Some recommended gigs: 19 January, Break The Senses, Louie Louie, Estepona; 3 February, Los Coronas, Sala Gramola, Algeciras; 2 February, Sidecars, La Trinchera, Malaga; 2 February, Letz Zep + Deaf Leopard, Sala Paris 15, Malaga.
---
Reader's opinions
---