New competitions, great prizes on the Drivetime show
Written by Gary Beaumont on August 26, 2018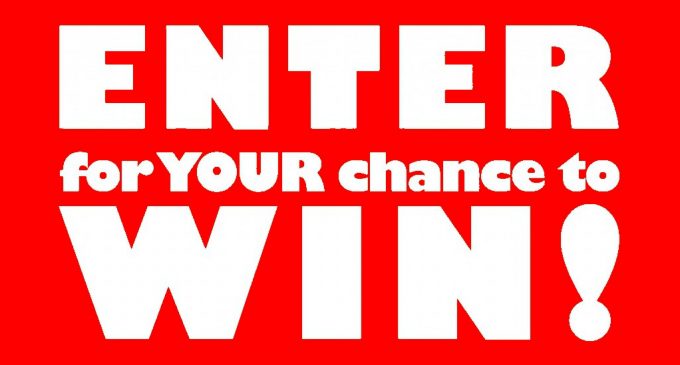 Tune in to Liz Alexandria's Drivetime Show 5 pm to 7 pm Monday to Thursday and from 4 p to 6 pm on Fridays, for great music, local news and events, and five new competitions giving you a chance for you to choose from the Mix 106 fabulous Prize Pool.
Each day there is a different competition to suit all our listeners:
Monday evening it's the 'Lyric Challenge' – Can you name that tune from a few lines of lyrics; Tuesday is the 'Twisted Teaser' – For all you masters of lateral thinking; Wednesdays it's the 'Musical Connection' – Three great tracks, but can you spot the connection; Thursdays it's the 'Where On Earth Am I?' – Some fun facts will point you to the name of this city; and Friday it's 'Fake News' – Three news items, one real and two just figments of the compiler's imagination, but can you spot which is true?.
Winners will have the opportunity to choose from a pool of great prizes including:
1 – Win 2 Tickets for one night at the fantastic Costa Del Soul 10th Anniversary event.
Taking place at Sunset Beach Club in Benalmadena between the 14th to the 21st October.
Where legendary DJ's Ginger Taylor, Kev Roberts and Snowy will be playing hits from the 70's 80's and Northern Soul Classics. Hotel accommodation is not included. More Information
2 – Win 2 tickets for the terrifyingly scary Caminito del Rey courtesy of NADGO TRAVEL (The King's Little Pathway) is a walkway, pinned along the steep walls of a narrow gorge in El Chorro, near Ardales in the province of Málaga. The name derives from the original name of Camino del Rey which had fallen into disrepair and was partially closed for over a decade.
After four years of extensive repairs and renovations, the walkway re-opened in 2015. It has been known in the past as the "world's most dangerous walkway" following five deaths in 1999 and 2000.
NADGO Travel has many offers on a regular basis. Have a look at their Facebook page for more information.
3 – Win a mini break for your dog or cat. Pet pampering, grooming and spa by POSH PETS based in Alhaurín El Grande where your pet can have more than just a holiday. Boutique Dog Hotel, Cattery, Grooming, Pet Travel, Grooming Courses and lots more.
Win A day's pampering for your pet with an overnight stay in the pet hotel. Giving you a break while your pet's every need is catered for.
Visit their Facebook page Posh Pets Spain for more information
4 – Days Out Andalucia Travel Agency have arranged for you to Win a 30€ voucher to spend on a day out. Choose between either Seville Xmas markets or day Trip to Gibraltar shopping. Estepona, The Lakes, Maro (a barrio of Nerja  where the caves are) for Maroween.
This will be suitable for those within the Benalmadena area as this is where the coach picks up from. For further information go to www.daysoutandalucia.com. The majority of trips are 15 euros per person. Some trips eg Seville Cadiz etc are dearer 20€, 25€ per person and the winner would have to pay the difference.
5 – Ever wanted to shoot your friends? Well, now you have the chance to win tickets to visit Lazer Tag in Gibraltar. Lazer Tag caters for corporate and team building events, Birthday, stag and hen parties, as well as our weekly open events. It matters not if you are a lone wolf or belong to a team, their events are designed to challenge you and put you in real scenarios all around the fortress of Gibraltar.
Be prepared to engage ex and serving security forces who will only go down fighting. For more information visit their Facebook page.
---
Reader's opinions
---