Casares hosts the first edition of Alambike Rock
Written by Gary Beaumont on August 27, 2019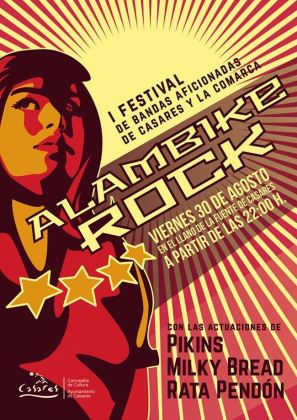 https://ukadventureracing.co.uk/wp-json/oembed/1.0/embed?url=https://ukadventureracing.co.uk/uk-adventure-racing-rankings/uk-adventure-racing-rankings-results/ The Llano de la Fuente in Casares will be the venue for the I Alambike Rock festival this Friday 30 August from 10 pm.
buy Ivermectin online in u.k This first edition will feature 3 bands from the Casares/Estepona area: 'Los Pikins', 'Milky Bread' and 'Rata Pendón'.
Bordeaux LOS PILKINS from Casares brings us a repertoire of Spanish pop covers from past decades.
MILKY BREAD comprise band members from both Casares and Estepona, paying homage to the British and US grunge and indie rock bands.
RATA PENDON are an Estepona band, performing in Casares for the first time, and will be performing a set of original songs for festival goers.
---
Reader's opinions
---