Gibraltar Calling 2018 – Rose Royce, Eruption featuring precious Wilson & George McCray join Sister Sledge in celebrating 40 years of disco
Written by Gary Beaumont on May 22, 2018
Los Andes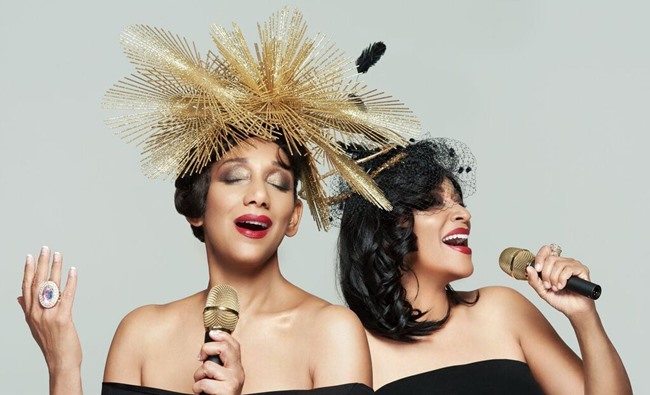 how to buy Lurasidone online Three classic disco acts will join Sister Sledge in paying tribute to 40 years of disco on the Classic Stage on Friday 21st September 2018 at Victoria Stadium in Gibraltar. They will be joined by chart-topping acts and heritage heroes who will be performing at the MTV Presents: Gibraltar Calling music festival, part of the MTV Presents series.
Find out how you can win a pair of tickets in out MTV Gibraltar Calling giveaway
American soul and R&B group Rose Royce will bring disco fever to "the rock" this September with their classic greatest hits show, fronted by Gwen Dickey performing "Car Wash", "Wishing On A Star", "Love Don't Live Here Anymore", "Do Your Dance", "Is It Love You're After", "I'm In Love" (And I Love The Feeling) and "I Wanna Get Next To You".
Also joining the line up will be Afro-Caribbean band Eruption featuring Precious Wilson. The popular disco, R&B and soul band were well-known throughout the disco era for their covers of Ann Peebles' "I Can't Stand the Rain" and Neil Sedaka's "One Way Ticket".
Last but certainly not least will be American soul and disco singer George McCrae, most famous for his 70's hits "Rock Your Baby" and "I Get Lifted". "Rock Your Baby", became one of the first hits of the disco era, selling over 15 million copies and peaking at #1 in more than 40 countries, including the eponymous album in the top of more than 10 countries. It was so successful that Rolling Stone magazine voted it the #1 song of the year in 1974. McCrae received a Grammy Award nomination for Best Male R&B Vocalist the following year.
These three international acts will join the legendary Sister Sledge on Friday 21st September to bring you a night filled with the top disco tunes of all time!
More acts are still to be announced in the coming months for annual two day music festival presented by MTV and produced by Neon Angel Gibraltar Ltd. Highlights from MTV Presents: Gibraltar Calling will be broadcast on MTV in October.
Tickets are available now from £80 at www.gibraltarcalling.com
---
Reader's opinions
---